NJ Commercial & Industrial Roof Repair
Here are some common problems with commercial roofs:
Leaks
Bellowing
Insufficient Maintenance
Shrinkage
Poor commercial roof repair or installation can result in problems that could significantly reduce its overall lifespan. A regular maintenance routine that includes checking for moisture and any noticeable changes in the structure is the best way to defend against these issues.
Here are some of the commercial roofing systems we regularly repair and maintain.
Modified Bitumen Roofing Systems
Built-up Roofing Systems
Thermoplastic (TPO) roofing
EPDM Roofing
PVC Roofing Systems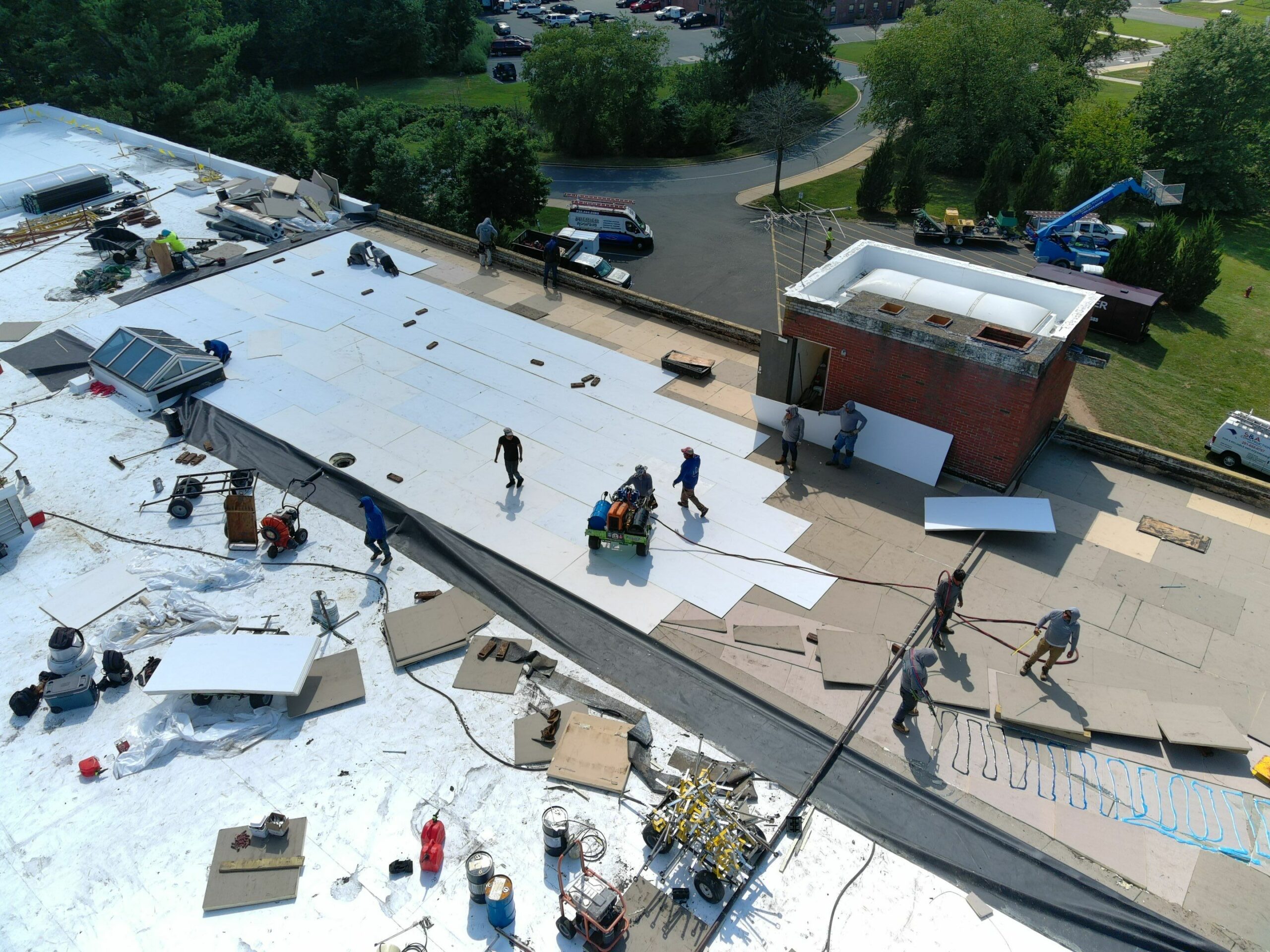 Experienced Team of NJ Roofing Specialists
Premier Roofing is a full-service New Jersey roofing company. Our team of skilled professionals is equipped to handle everything from simple repairs to full roof replacements in Central and Southern New Jersey.