NJ Residential Roof Repair Services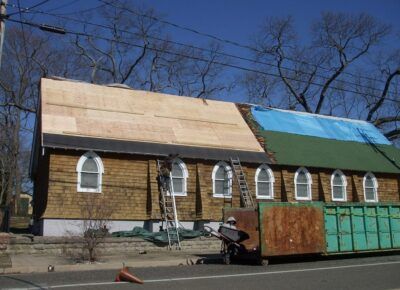 There are a variety of reasons for homeowners to find themselves in need of roof repair services. In addition to age-related deterioration, your roof is constantly exposed to the elements. It is your home's first line of defense against them. High winds, heavy precipitation, and drastic fluctuations in temperature can all result in damage to your roof. If you see evidence of damage or are experiencing leaks or other issues, then it's time to call the professionals at Premier Roofing. We can handle all of your residential roofing needs.
It can only take one severe storm or torrential downpour to create problems with your roof.
Experienced NJ Residential Roofing Repair
Premier Roofing provides quality residential roofing repair services throughout New Jersey.