Are you considering replacing your gutters? The benefits of gutter replacement go beyond the irritation of seeing overflowing water run off of insufficient or leaking gutters. The weather leading up to the warm temperatures of summer can be tough on your home's exterior. The windy conditions typically associated with March combined with those sometimes intense April showers can be particularly rough on your gutters.
It's always important to make sure your gutters are clean, allowing water to flow freely. It's equally important to inspect them periodically, to see if any repairs are needed or if it is time for gutter replacement. Here are some things to look for when checking your gutters.
Seam Separation
If your home has traditional seamed gutters, over time you may see separations in the joints. This will prevent the gutter system from functioning properly and allow water to run down the sides of your home. This can potentially damage your home's paint, siding, windows, and the surrounding landscaping. If sections of your gutters need to constantly be reconnected, replacing them with new seamless gutters will eliminate this issue and protect your home from exterior water damage.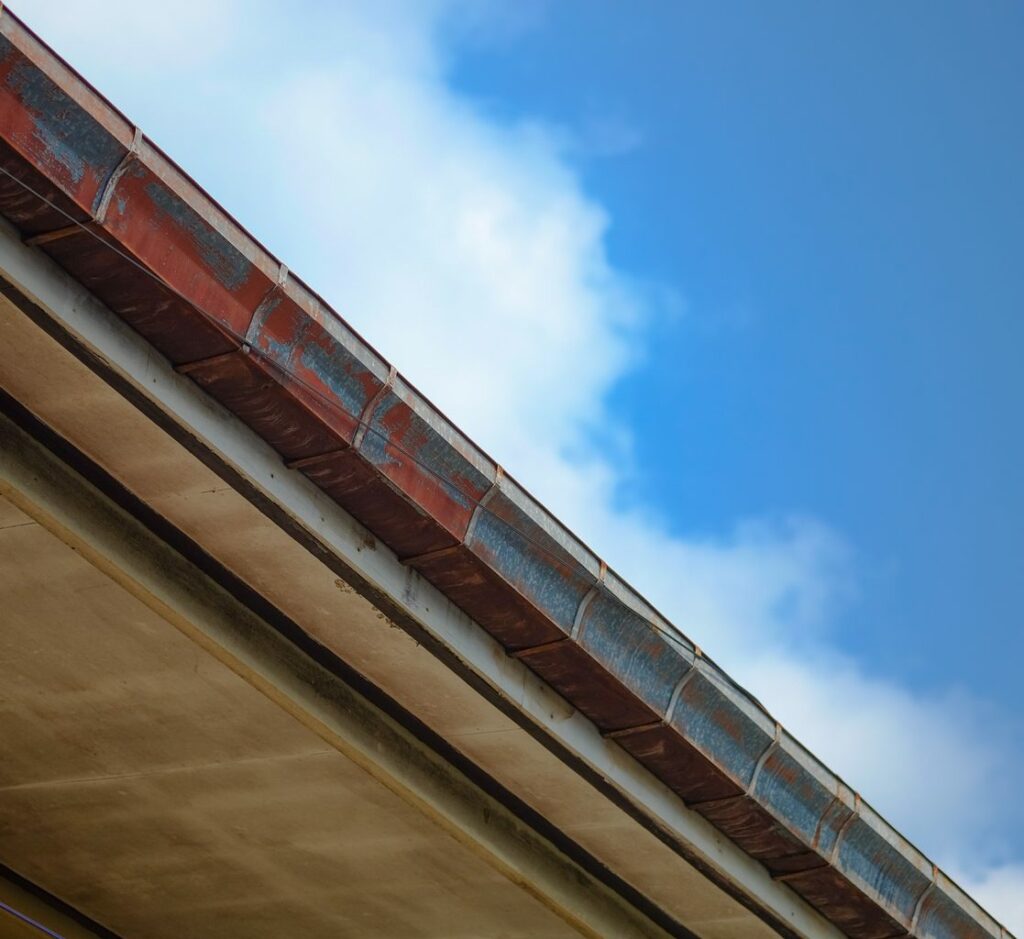 Rust, Cracks or Holes
If you only see a couple of minor instances of any of these issues, it may be possible to repair them with sealant or some additional flashing. If you are seeing repeated rust or damage throughout the system, it's probably time to consider gutter replacement.
Broken Fasteners or Missing Screws
All of this hardware keeps your gutters securely attached to your home's exterior. It is not uncommon for a screw to become loose or a fastener to give way but if it happens repeatedly, it may be a sign that gutter replacement is necessary.
Water in the Basement
A wet basement can be the sign of various issues, but homeowners often overlook their gutters if they discover water in the basement. Water constantly pouring down around your home's foundation instead of being diverted away can end up seeping into the basement and potentially causing costly damage. Replacing an old or damaged system can prevent this and other types of water damage.
Benefits of Gutter Replacement
The main purpose of gutters is to channel water away from your home. This will protect it from various types of water damage and help to maintain the integrity of your home's structure. While gutter replacement can be a large investment, it is a wise one. The money saved by avoiding costly water damage will easily outweigh the expense of installing new gutters.
Gutter replacement can also improve your home's curb appeal. In addition to being more effective in protecting your home, new seamless gutters offer a more streamlined look, updating its appearance. They are also available in a variety of colors and styles to complement any type of home.
Another benefit of gutter replacement is a healthier home. Moisture seeping into your walls or basement from old, leaky gutters can lead to the growth of mold and mildew. These can trigger a variety of health issues from allergies to respiratory problems.
Most new gutter systems are offered with gutter guards to help prevent the build-up of dirt and debris which can cause clogs. If your gutters become clogged and don't drain properly, water can become trapped.
Professional Gutter Replacement
If your gutters are in need of replacement, don't wait. Contact the gutter professionals at Premier Roofing. We offer exceptional gutter replacement services for homeowners in Central and Southern New Jersey.
To ensure your home has the best gutters, our team provides sheet metal fabrication services which allow us to craft custom gutters that are perfect for your home. When you choose Premier Roofing to handle your gutter replacement you will receive a free consultation with one of our experienced contractors, personalized service tailored to fit your needs as well as high-quality products and craftsmanship for a fair and reasonable price.
Interested in more home care advice, roofing tips and special offers? Follow our Facebook page today!