News
---
Roof repair doesn't only ensure continued protection from the elements for you and your family. It also maintains the overall protection of your house itself. An annual roof inspection is always a good idea for homeowners. If it is determined your roof is in need of maintenance, do not hesitate to contact a professional. A […]
Read More....
---
Your roof is one of the first lines of defense against the elements and should be in great condition. If you've noticed damage to your roof or you want to have a new roof installed, you'll need a skilled and experienced roofer. But how exactly do you know if they are qualified? By asking a […]
Read More....
---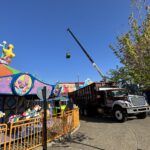 Premier Roofing was selected to do a roof replacement at Sesame Place in Langhorne, PA. It was no simple task as our team had to maneuver around multiple amusement rides with our high lift cranes.
Read More....
---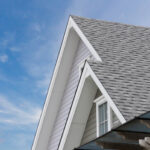 Our team represents the most dependable of Point Pleasant roofing companies. Our mission is to serve the industrial, commercial, and residential communities of New Jersey with quality roofing products, uncompromising craftsmanship, and excellent customer service. We handle it all for your roofing needs, from simple repairs to full roof installations. It can be tricky trying […]
Read More....
---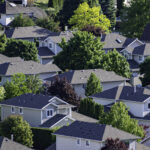 For area residents and business owners searching for Central Jersey roofing companies, Premier Roofing is the reliable answer. As one of the longest running roofing companies, Premier Roofing provides quality commercial and residential roofing services throughout Southern and Central Jersey. If your home of place of business is showing leaks, worn shingles, or other potential […]
Read More....
---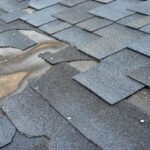 When is it time to start replacing shingles? We hear this question a lot, and as roofers we can spot quite a few telltale signs from experience. Have you noticed that some shingles are missing from your roof? If so, you need to jump on the issue immediately. Shingles work together as a system and […]
Read More....
---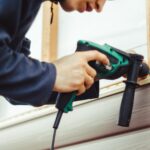 As a home or business owner, it's important to remember that curb appeal is the best way to impress your neighbors or attract potential customers. One of the many benefits of new siding is improved curb appeal and outdoor space, but it also contributes to lowered energy costs and strengthens the integrity of your home's […]
Read More....
---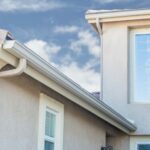 Are you considering replacing your gutters? The benefits of gutter replacement go beyond the irritation of seeing overflowing water run off of insufficient or leaking gutters. The weather leading up to the warm temperatures of summer can be tough on your home's exterior. The windy conditions typically associated with March combined with those sometimes intense […]
Read More....
---
It's important to keep your roof in good condition, as it's your home's first line of defense against the elements. You should look for a professional roof installation from experienced experts to keep your home protected. An experienced roofing company will have the equipment and the expertise to keep your home and family safe throughout […]
Read More....
---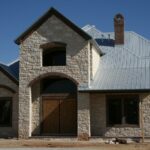 Your roof is on the frontline when it comes to defending your home against the elements. Replacing it is a major home repair. There's a lot to consider from choosing a roofing contractor to what type of roof you want. Traditional asphalt shingled roofs are a common choice with many homeowners but there are other […]
Read More....
---