Commercial Roof Installation
---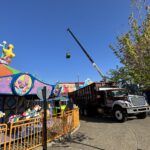 Premier Roofing was selected to do a roof replacement at Sesame Place in Langhorne, PA. It was no simple task as our team had to maneuver around multiple amusement rides with our high lift cranes.
Read More....
---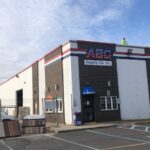 Premier recently completed a Commercial Roof Replacement in Toms River, New Jersey for ABC Supply Company. ABC Supply is located at 221 NJ-37, Toms River, NJ 08755. We invite you to take some time to look at the results, and check out the difference…we can do the same for you and your business! Premier removed […]
Read More....
---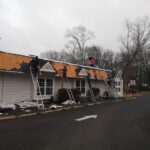 Premier Roofing recently replaced the 7,000 square foot roof on Cedar Glen Lakes Community Building in Whiting, New Jersey. The building at 100 Michigan Ave Whiting, NJ had an aging roof that was in need of repair. We replaced the old EPDM rolled over two ply built up roof with a new 60 mil TPO […]
Read More....
---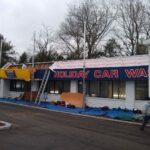 Premier recently replaced a standing seam metal roof for Holiday Service Center and Car Wash in Toms River, NJ. The old 1,500 square foot roof used Butler style metal panels. We replaced them with .040 aluminum standing seam mansard. Premier Roofing removed old metal mansard, replaced all decking, fabricated and installed .040 aluminum panels. "Premier […]
Read More....
---